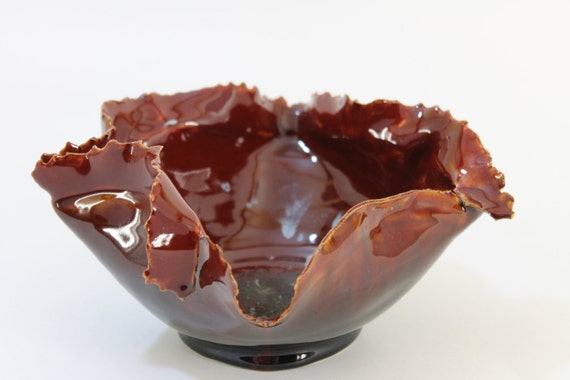 This is one of my favorite pieces.
 I love how the textured edges frame the piece.
I enjoy pushing the clay to fit my artistic flare.  It may not be as functional or practical as smoother edged pieces but that's not what I'm going for.
Another potter told me once that I'm not a "real potter" but that I am an artist that creates artwork with each piece I make.  He's right.  I am definitely an artist searching for expression–whether it be through clay, paint, oil, music, dance, food, etc.
LOL😊  But, that's why my name is The Renaissance Woman!